Darwin Tree of Life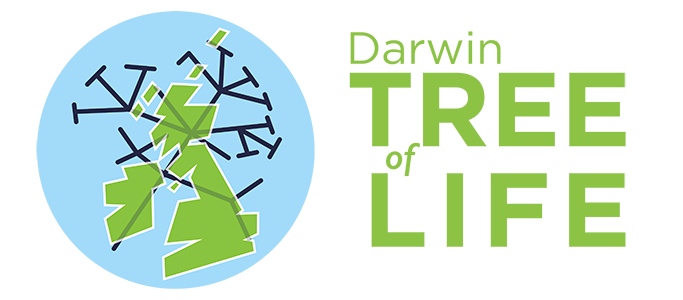 The Darwin Tree of Life project (DToL) aims to exploit long read technologies to sequence the genomes of all 60,000 species of eukaryotic organisms in Britain and Ireland. It is a collaboration between biodiversity, genomics and analysis partners that hopes to transform the way we do biology, conservation and biotechnology.
Darwin Tree of Life is a consortium of partners who will build and prove an end-to-end pipeline of sample collection, sequencing, genome assembly, annotation and data dissemination that can deliver this visionary project.
The consortium partners are currently calling on the community for input into which species should be prioritised for sequencing. You can offer suggestions here.
Ensembl is a partner in the Darwin Tree of Life project, and we annotate the protein-coding and non-coding RNA gene structures using a re-engineered version of our Gene Annotation System (Aken et al, 2017). After QC, genomes and annotations are made available via our FTP site (see table below) before subsequently being made available in the Ensembl Genome Browser.
| Image | Species | Accession | Annotation | Proteins | Transcripts | Softmasked genome | Repeat library | Other data | View in browser |
| --- | --- | --- | --- | --- | --- | --- | --- | --- | --- |
| | Aquila chrysaetos chrysaetos | GCA_900496995.2 | GTF, GFF3 | FASTA | FASTA | FASTA | – | FTP dumps | ensembl.org |
| | Arvicola amphibius | GCA_903992535.1 | GTF, GFF3 | FASTA | FASTA | FASTA | Repeatmodeler | FTP dumps | rapid.ensembl.org |
| | Asterias rubens | GCA_902459465.3 | GTF, GFF3 | FASTA | FASTA | FASTA | – | FTP dumps | rapid.ensembl.org |
| | Celastrina argiolus | GCA_905187575.1 | GTF, GFF3 | FASTA | FASTA | FASTA | – | FTP dumps | rapid.ensembl.org |
| | Colias croceus | GCA_905220415.1 | GTF, GFF3 | FASTA | FASTA | FASTA | – | FTP dumps | rapid.ensembl.org |
| | Inachis io | GCA_905147045.1 | GTF, GFF3 | FASTA | FASTA | FASTA | – | FTP dumps | rapid.ensembl.org |
| | Lycaena phlaeas | GCA_905333065.1 | GTF, GFF3 | FASTA | FASTA | FASTA | – | FTP dumps | rapid.ensembl.org |
| | Maniola jurtina | GCA_905333105.1 | GTF, GFF3 | FASTA | FASTA | FASTA | – | FTP dumps | rapid.ensembl.org |
| | Melitaea cinxia | GCA_905220565.1 | GTF, GFF3 | FASTA | FASTA | FASTA | – | FTP dumps | rapid.ensembl.org |
| | Mellicta athalia | GCA_905220545.1 | GTF, GFF3 | FASTA | FASTA | FASTA | Repeatmodeler | FTP dumps | rapid.ensembl.org |
| | Pararge aegeria | GCA_905163445.1 | GTF, GFF3 | FASTA | FASTA | FASTA | Repeatmodeler | FTP dumps | rapid.ensembl.org |
| | Pieris brassicae | GCA_905147105.1 | GTF, GFF3 | FASTA | FASTA | FASTA | – | FTP dumps | rapid.ensembl.org |
| | Pieris napi | GCA_905231885.1 | GTF, GFF3 | FASTA | FASTA | FASTA | – | FTP dumps | rapid.ensembl.org |
| | Pieris rapae | GCA_905147795.1 | GTF, GFF3 | FASTA | FASTA | FASTA | – | FTP dumps | rapid.ensembl.org |
| | Rattus norvegicus (BN/NHsdMcwi) | GCA_015227675.2 | GTF, GFF3 | FASTA | FASTA | FASTA | – | FTP dumps | rapid.ensembl.org |
| | Salmo trutta | GCA_901001165.1 | GTF, GFF3 | FASTA | FASTA | FASTA | Repeatmodeler | FTP dumps | ensembl.org |
| | Sciurus carolinensis | GCA_902686445.2 | GTF, GFF3 | FASTA | FASTA | FASTA | Repeatmodeler | FTP dumps | rapid.ensembl.org |
| | Sciurus vulgaris | GCA_902686455.1 | GTF, GFF3 | FASTA | FASTA | FASTA | Repeatmodeler | FTP dumps | ensembl.org |
| | Sciurus vulgaris | GCA_902686455.2 | GTF, GFF3 | FASTA | FASTA | FASTA | Repeatmodeler | FTP dumps | rapid.ensembl.org |
| | Thyatira batis | GCA_905147785.1 | GTF, GFF3 | FASTA | FASTA | FASTA | – | FTP dumps | rapid.ensembl.org |
| | Trachurus trachurus | GCA_905171665.1 | GTF, GFF3 | FASTA | FASTA | FASTA | – | FTP dumps | rapid.ensembl.org |
| | Vanessa atalanta | GCA_905147765.1 | GTF, GFF3 | FASTA | FASTA | FASTA | – | FTP dumps | rapid.ensembl.org |
| | Vanessa cardui | GCA_905220365.1 | GTF, GFF3 | FASTA | FASTA | FASTA | – | FTP dumps | rapid.ensembl.org |